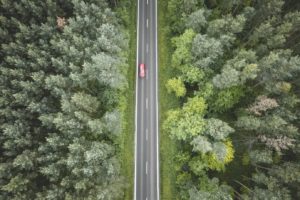 SLICENET project member Anastasius Gavras of Eurescom, has been appointed co-chair of the Network Management and QoS work group. The scope of the work group is to address Network Management and Quality of Service issues that are common in 5G PPP projects. The two topics are closely correlated:
Network Management aims to maintain the operations of the network in a manner that ensures that the required services are properly delivered to the users, that an expected quality of service is enforced for delivering such services to the end user and that security is maintained. To do so, network management is mainly focused on the control plane of the network to make sure all the services and operations running in the data plane are working properly.
Quality of Service covers areas such as networking, packet scheduling, traffic adaption and any other technique implemented in both data and control plane to make sure an expected quality of service is implemented for the delivery of services to the end user (bandwidth, low latency, mobility and availability)
Network Security is in the scope of the Network management and QoS Working Group if it refers to the security of the control plane of the network.
The purpose of the Group is to bring together the projects within the 5G-PPP that have common interest in the development and progression of topics related to these two clearly identified topics and to as great an extent as possible to ensure projects are:
working in a complimentary manner towards consistent goals

exchanging ideas

minimizing the duplication of effort, and

contributing towards relevant standards
Where possible, projects will also cooperate on the development of compatible components, demonstrators, the exchange of data and results, and the interworking of communication layers, where applicable.
The work group has recently updated its terms of reference and has laid out a plan for future white paper, brochure and a joint demonstrator.