SliceNet Newsletter #1                                        December  2017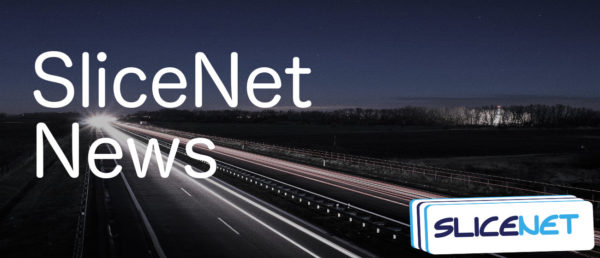 Welcome to the first SliceNet Project Newsletter!
Here we will bring you news of all things network slicing and 5G infrastructure and in particular, the workings and activities of the 5G SliceNet Project. Read on below to find out what SliceNet are aiming to achieve and how we are going about it…

| | |
| --- | --- |
| | SLICENET is a project of the second phase of the 5G infrastructure PPP, which is part of the European Horizon 2020 programme for research and innovation… Read more. |
| | |
| --- | --- |
| | Network slicing is able to create a number of logically isolated networks, or "slices", out of the same physical infrastructure shared by multiple tenants (5G operators), and thus can reduce the CAPEX significantly for these operators. OPEX can also be reduced thanks to… Read more. |
| | |
| --- | --- |
| | Advances in mobile, cloud computing and machine learning technology have great potential to improve health outcomes for patients. First responders… Read more. |
| | |
| --- | --- |
| | SliceNet is currently running a survey of health stakeholders for the SliceNet 5G project. See this page to take the survey… Read more. |
EVENTS

| | |
| --- | --- |
| | The SliceNet project was represented at the Fabulous 3rd EAI International Conference, on Future Access Enablers of Ubiquitous and Intelligent Infrastructures… Read more. |
| | |
| --- | --- |
| | The SliceNet project was officially launched in a special session at EUCNC 2017 on 15th June in Oulu, Finland… Read more. |

There are 15 partners in the SliceNet project comprised of industrial partners Eurescom, Germany; Altice Labs, Portugal; Ericsson Telecommunicazioni, Italy; IBM, Israel; OTE, Greece; Orange, Romania; EFACEC Energia, Portugal; and Dell EMC, Ireland; academic partners University of the West of Scotland, UK; Eurecom, France; Universitat Politècnica de Catalunya, Spain; and CIT Infinite, Ireland and SMEs Nextworks, Italy; RedZinc, Ireland; and Creative Systems Engineering, Greece.

This project has received funding from the European Union's Horizon 2020 research and innovation programme under grant agreement No. 761913.
The editor of the SliceNet Newsletter on behalf of the SliceNet Project is: Jeanne Caffrey, RedZinc Services Ltd., GEC, Taylor's Lane, Dublin 8, Ireland.