SliceNet Newsletter #2                                                    March  2018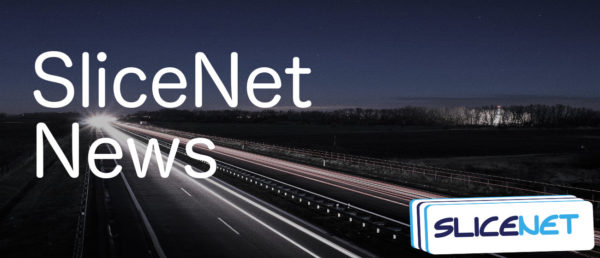 Today we bring you the second SliceNet Project Newsletter!
Here you will find news on network slicing and 5G infrastructure and the latest on the 5G SliceNet Project. Read on to find out about the Smart Grid self-healing use case in the energy sector, two 5GPPP working groups in which SliceNet is heavily involved, as both active contributors and co-chair: the Software Network Working Group and the Network Management and QoS Working Group. Finally we talk about the SliceNet advisory board meeting and events.

| | |
| --- | --- |
| | The SliceNet project brings forward an innovative verticals-oriented solution for cognition-based 5G network slicing and slice management. Read more. |
| | |
| --- | --- |
| | SLICENET project member Anastasius Gavras of Eurescom, has been appointed co-chair of the Network Management and QoS work group. Read more. |
| | |
| --- | --- |
| | SliceNet is engaged with the 5GPPP Software Network Working Group as both active contributor and co-chair with a 2 years mandate through Orange Romania.  Read more. |
| | |
| --- | --- |
| | On 23 January 2018, the 1st SliceNet Advisory Board Meeting took place… Read more. |
EVENTS

| | |
| --- | --- |
| | A special workshop was held on 14th December 2017 to address AI-based Network Slicing Management… Read more. |

There are 15 partners in the SliceNet project comprised of industrial partners Eurescom, Germany; Altice Labs, Portugal; Ericsson Telecommunicazioni, Italy; IBM, Israel; OTE, Greece; Orange, Romania; EFACEC Energia, Portugal; and Dell EMC, Ireland; academic partners University of the West of Scotland, UK; Eurecom, France; Universitat Politècnica de Catalunya, Spain; and CIT Infinite, Ireland and SMEs Nextworks, Italy; RedZinc, Ireland; and Creative Systems Engineering, Greece.

This project has received funding from the European Union's Horizon 2020 research and innovation programme under grant agreement No. 761913.
The editor of the SliceNet Newsletter on behalf of the SliceNet Project is: Jeanne Caffrey, RedZinc Services Ltd., GEC, Taylor's Lane, Dublin 8, Ireland.