SliceNet Newsletter #3                                                        July  2018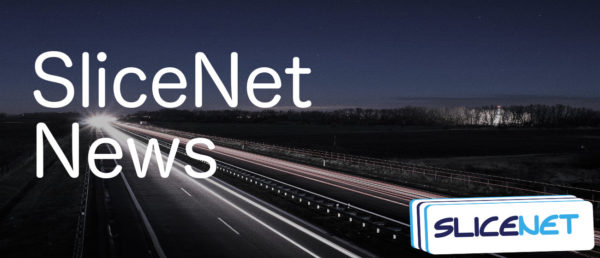 Welcome to our third and EuCNC-filled edition of the SliceNet newsletter
Here is the latest news on the 5G SliceNet Project activities at the recent EuCNC 2018 Conference. We also have two new videos for you to watch. Finally we have two articles explaining the SliceNet architecture and how the control and management planes work.

| | |
| --- | --- |
| | SliceNet ran a most successful demonstration of "RAN Runtime Slicing System" using a RAN and CN prototype with a novel plug and play network application to show multi-service programmability on a per slice basis.…  Read more. |
| | |
| --- | --- |
| | SliceNet were involved in presenting and hosting and organising a number of different workshops at EuCNC 2018.  The 5GPPP Software Network WG hosted Workshop 2…  Read more. |
| | |
| --- | --- |
| | SliceNet presented at a panel and two poster sessions at the EuCNC 2018. Navid Nikaein, Eurecom was on a Panel called "Network Slicing: Real-world Opportunities with Open Standards and Open Source"…  Read more. |
| | |
| --- | --- |
| | Two introductory SliceNet videos were presented at EuCNC on the 5GPPP stand and on the SliceNet stand as well as on both the 5G PPP website and the  SliceNet website… Read more. |
| | |
| --- | --- |
| | The SliceNet project foundations are settled in six main pillars… Read more. |
| | |
| --- | --- |
| | One of the key, innovative, SliceNet elements is  the deployment of a infrastructure… Read more. |

There are 15 partners in the SliceNet project comprised of industrial partners Eurescom, Germany; Altice Labs, Portugal; Ericsson Telecommunicazioni, Italy; IBM, Israel; OTE, Greece; Orange, Romania; EFACEC Energia, Portugal; and Dell EMC, Ireland; academic partners University of the West of Scotland, UK; Eurecom, France; Universitat Politècnica de Catalunya, Spain; and CIT Infinite, Ireland and SMEs Nextworks, Italy; RedZinc, Ireland; and Creative Systems Engineering, Greece.

This project has received funding from the European Union's Horizon 2020 research and innovation programme under grant agreement No. 761913.
The editor of the SliceNet Newsletter on behalf of the SliceNet Project is: Jeanne Caffrey, RedZinc Services Ltd., GEC, Taylor's Lane, Dublin 8, Ireland.