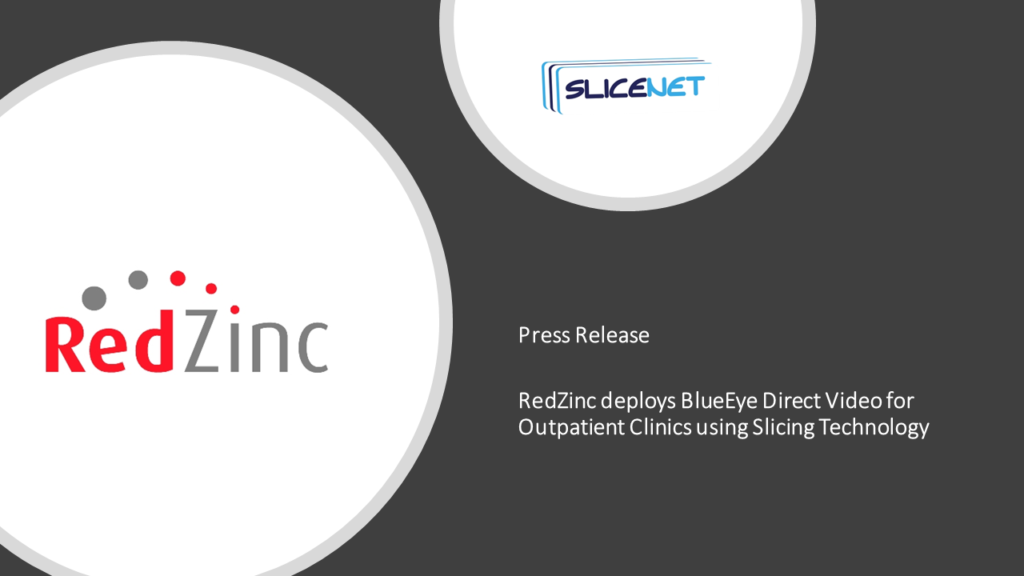 PRESS RELEASE – Dublin, May 2020
RedZinc, a mobile video telemedicine software company, has responded to the Covid-19 crisis by pivoting technology developed as part of the SliceNet project into a new telemedicine solution for outpatient clinics. RedZinc was asked by the Irish Health Service Executive, to rapidly deploy their real time video communications service, BlueEye Direct, to replace face-to-face patient consultations. The idea was to facilitate people needing medical care to stay home during lockdown.
BlueEye Direct Video for Clinic, uses real-time web based video communications technology, so healthcare professionals can see their patients remotely. The platform is deployed on public cloud and delivered using WiFi and 4G – no app or set up is required by the patient. 
SliceNet research and innovation enabled the BlueEye platform to be built for rapid scaling using virtualized network functions for flexible deployment of eHealth software services.
RedZinc further envisages using slicing in a 5G environment, enabling network operators to offer end-to-end services, inside a single slice, integrating siloed corporate networks and accelerating deployment. Slicing would allow corporate networks to optimize services in a more agile way with different traffic types such as data, voice, medical images, real time video and providing appropriate quality of experience to facilitate remote consultations.
Today, SliceNet technology has helped healthcare providers to rapidly deploy a much needed video consultation service in response to the pandemic. The H2020 program has produced concrete benefits for this unexpected healthcare crisis through its foresight of investing in 5G slicing technology.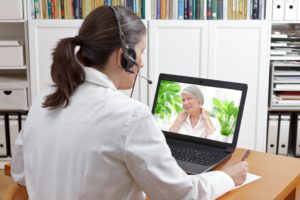 "The ability to rapidly deploy the service within a few days, to several hundred doctors, reducing their contagion risk, would not have been possible without the SliceNet experience"
Donal Morris, CEO RedZinc.
"RedZinc used network slicing plug & play approach to rapidly launch eHealth video feature requirements and evolved end-to-end services with slicing technology", Maria Barros, Eurescom.
RedZinc empowers healthcare professionals, first responders and other personnel to connect to a remote patient or professional using web based real-time video. RedZinc is a partner in SliceNet.
SliceNet is an EU funded project which has developed End-to-End Cognitive Network Slicing and Slice Management Framework in Virtualised Multi-Domain, Multi-Tenant 5G Networks.
Follow RedZinc on Twitter and LinkedIn. Learn more about RedZinc.
Follow SliceNet on Twitter and LinkedIn. Learn more about SliceNet.

RedZinc deploys BlueEye Direct Video for Outpatient Clinics using Slicing Technology