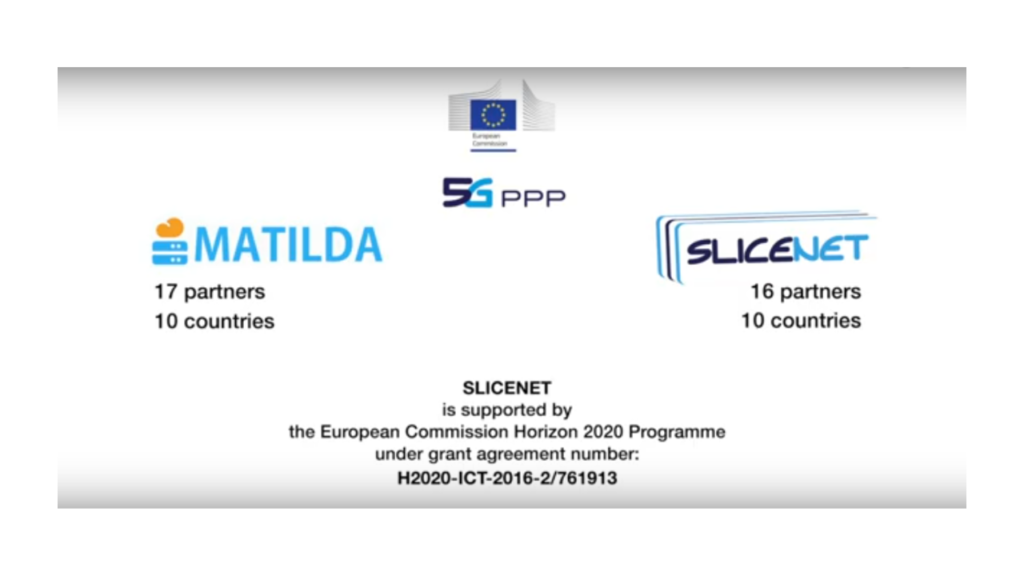 Find out more about the successful collaboration between two 5G-PPP Phase 2 projects SliceNet and MATILDA, in this video!
The two projects have used both testbed and demonstrator collaboratively to create The Smart City Intelligent Lighting use case showing how street lighting can be monitored and controlled by a central point, helping with lighting issues, saving costs and providing feedback on the system.
The smart city lighting 5G cloud native application was implemented and demonstrated in Romania with Orange Romania leading the way in both projects. The video was taken during a collaborative workshop between the two projects, hosted by Orange in the CAMPUS Research Centre, Politehnica University of Bucharest.
SliceNet and Matilda Smart City Street Lighting Video