SliceNet is engaged with the 5GPPP Software Network Working Group as both active contributor and co-chair with a 2 years mandate through Orange Romania. The focus of the WG is to define what is cloud-native in the telco world, where the real-time and the high availability are critical. Also, to define the different design rules and requirements for the system to be qualified as cloud native. The cloud has disrupted the established order in many sectors as companies have been able to reduce the investment in their internal data centers in favour of unlimited computing resources. These resources are now available on-demand and billed for use. The competitiveness of a company depends directly on its capacity to introduce new products. Start-ups are the best example as they rely on native cloud approaches to disrupt traditional sectors. It becomes obvious that innovations should be made cloud-native for being successful where the functions are designed for a cloud environment rather than packaged up and deployed onto it (virtualization).
The cloud-native approach is the way applications are created and deployed, not where they are executed. The Cloud Native Computing Foundation identified a new computing paradigm that is optimized for modern distributed systems environments capable of scaling to tens of thousands of self-healing multi-tenant nodes. CNCF identified 4 properties for a cloud native system: container packaged, dynamically managed, micro-services oriented and scalable as illustrated in the image here.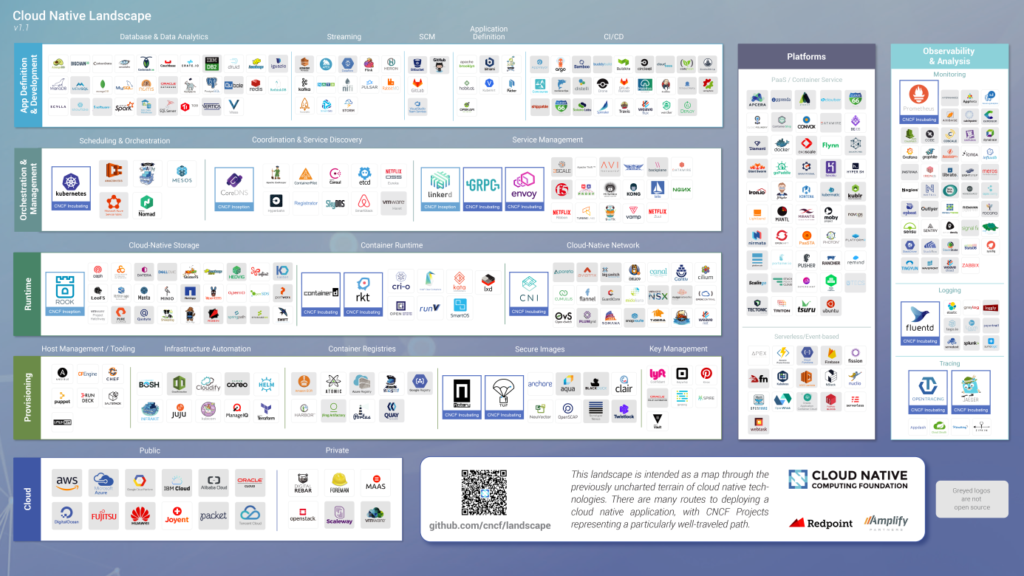 SoftNet WG addresses telco-related cloud-native aspects by challenging 5GPPP projects on these points:
Define the cloud native from the IT to Telco.

Define its requirements starting from CCNF proposal.

Identify the challenges to move from the cloud-ready to cloud-native.

Identify how can we manage scalability and resiliency of real-time telco applications in the cloud.

What is needed to make real-time telco applications cloud-native?

Share experiences and benchmarking of existing technical Open Source distributions and/or relevant tools and products.

Service programmability including life cycle management, deployability of services on-the-fly, execution services anywhere in the infrastructure and migrating them transparently to different domains.

Share experiences on security mechanisms to share experimental solutions based on SDN and NFV implementing infrastructure slicing, multi-tenancy and differential performance guarantees on shared infrastructures.

Large scale experimentation with 5G Software Networking including verification for KPIs, service and networks metrics and non-functional requirements.